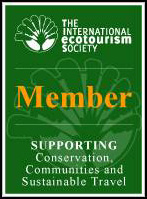 Roman Road Walks is now a member of The International Ecotourism Society (TIES), the world's oldest and largest ecotourism association. I share their goal of promoting "responsible travel to natural areas that conserves the environment and improves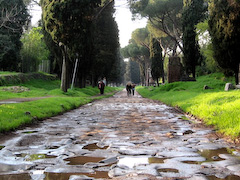 the well-being of local people." And I'm committed to contributing in concrete ways. Part of each guest's walking tour payment goes to support conservation groups in Italy.
I encourage you to join TIES and become part of a global network supporting green, sustainable travel. It's free. TIES members receive a US$100 discount on Roman Road Walks tours! And much more: visit www.ecotourism.org.
The TIES member discount applies to all my excursions. Write to me and I'll help you plan the trip you want. There are lots of choices!